Static control technology
What is Static Electricity?
What is Static Electricity?
Static is an electrical imbalance on the surface of a material which can interact with surrounding materials.
This imbalance occurs when an atom (or molecule) gains or loses an electron. Normally the atom is in equilibrium with the same number of positive protons in the middle of the atom and electrons.
Electrons move easily from one atom to another.  They form positive ions (where an electron is missing) or negative ions (a single electron, or an atom with an extra electron).  When this imbalance occurs, it is called static electricity.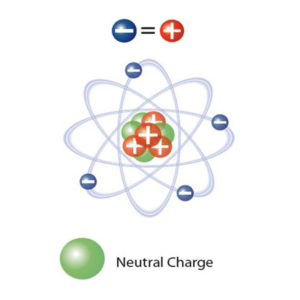 An electron has an electric charge of (-) 1.6 x 10-19 Coulombs.  A proton has the same charge with a positive polarity.  The static charge in Coulombs is directly proportional to the surplus or deficit of electrons, i.e. the number of imbalanced ions.
The Coulomb is the basic unit of electrical charge which represents the surplus or deficit of electrons.  (An ampere of current is the movement of 1 Coulomb of charge per second).
A positive ion has a missing electron.
So, it can easily accept an electron from
a negative static charge:

A negative ion can be a single electron
or an atom/molecule with too many
electrons:

In both cases there is an electron available to neutralise a positive charge.
Get in Touch
Last Updated: 6 October, 2020